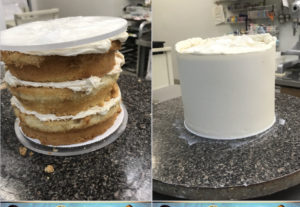 Come to our demonstration Sunday November 16th at 1 pm watch how to make ganache, ice a cake with ganache using the acrylic disk, Only $25.
Information
info@annettescakes.com
407-277-6247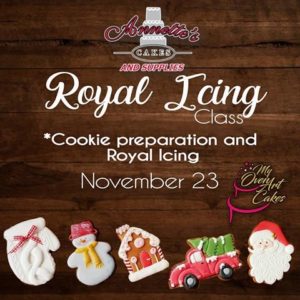 Saturday November 23rd join us with Esther Frias bilingual teacher, get  the recipe for the cookie, learn the recipe for royal icing, learn to flood the cookie with the royal icing, and decorate 3 Christmas Cookies. Class starts at 930 am and the cost is just $60.  No supplies needed. Class fee is non refundable.
Information 407-277-6247
Email info@annettescakes.com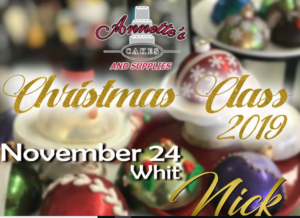 Sunday November 24th bilingual teacher Nick Rincon will be here  to teach the Christmas Decorations. Each student will make 6 Christmas bulbs.  Class starts at 1 pm, Cost is $80. This is non refundable. For small list of supplies please contact us.
Information 407-277-6247
Email info@annettescakes.com